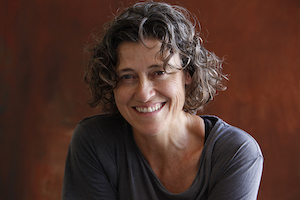 Born in Mallorca, Balearic Islands, 1972
Lives and works in Manacor, Mallorca
Self-taught training
The most recurrent narratives in my work address possible strategies, stories and links related to man's imprint on the territory. Historical facts and tradition help me build a story that proposes a reflection on the actions in the place we live. Ask questions from a look at the past to create a space for questioning and reflection with the tools allowed by disciplines such as painting and installation, large format drawing, video or engraving.
I have participated in national and international individual and collective exhibitions and fairs.
My work is found in collections and public entities such as Es Baluard Museum of Contemporary Art, the Consell de Mallorca, the Sant Llorenç des Cardassar City Council, the Binissalem City Council, the Semanario de Felanitx and in multiple private private collections.
I work and live in Manacor, Mallorca, Balearic Islands.
2022/23
O CANTO DES CIGARRES , Drawing Room Lisboa,  Foco Ilhas Baleares,Institut Estudis Baleàrics, Portugal
XALET, Auditori Sa Màniga, Cala Millor, Mallorca
Una Parcel·la Obscura, policromia d'una rebel·lió, Centre de Cultura Sa Nostra, Palma de Mallorca
2019
Hippies Always Welcome, Museu d'Història, Manacor
2018
Fast Wood, Fundació Estel de Llevant, Manacor
2013
Recent works, Galeria Can Dinsky, Son Servera
2011
Recent works, Sala SACMA, Manacor
2010
Davall la pols, Espai d'art Miquela Nicolau, Felanitx
2009
Individual, Sala SACMA, Manacor
2008
Collages, Galeria Marimón, Can Picafort
2006
Las Cabras, Galeria Camí del Mar, Manacor
2004
Obra recent, Galeria Camí del Mar, Manacor
2002
Noves Presències, Consell de Mallorca, Galeria Quassàrs, Manacor
2023
TASTART23, Hi havia una vegada, Museu de Porreres, Porreres, Mallorca
Finalistes Certamen Arts Plàstiques Ciutat de Manacor, Museu d'Història de Manacor, Manacor
ALART 2023 Observatori, Casal Son Tugores, Alaró, Mallorca
DIDOL, Capella Fonda , Son Servera, Mallorca
2022
Col·lecció  d'Art Contemporani Ajuntament de Sant LLorenç, Sa Màniga, Cala Millor
ArtNit22, Campos
2021
Deu Visions Actuals, Sa Màniga, Cala Millor
Finalists Certamen Pintura Marratxí, Centre Cultural Sa Cabaneta
2019
Arnit19, Campos
2017
Nit de l'Art, Esglèsia Nova, Son Servera
2016
1er Saló d'Art Independent, Manacor
2014
Fundació Trobada, Manacor
2013
Finalits Premi Ciutat de Manacor, Museu d'Història, Manacor
2010
Nit de l'Art Palma, Espai d'Art Miquela Nicolau, Palma de Mallorca
2007
Finalits Premi Ciutat de Manacor d'Arts Plàstiques, Museu d'Història, Manacor
2005
Sis Propostes, Sala d'Art s'Estació, Manacor
2000
Finalists Premi Ciutat de Manacor d'Arts Plàstiques, Museu d'Història, Manacor
Drawing Room Lisboa,  Institut d'estudis baleàrics, Foco Ilhas Baleares, Lisboa
Art Expo BCN, Galeria Quassàrs, Barcelona
Gent Fair, Galeria Quassàrs, Belgium
Feria de Santander, Galeria Quassàrs, Santander
2023
New Drawing Talent Award, Drawing Room  Lisboa & Viarco, Portugal
Primer Premi Pintura Son Carrió 2023
2022
Premi Certamen Arts visuals Vila de Binissalem
2021
Menció d'Honor Certamen Pintura Son Carrió
Segon Premi Certamen Arts Plàstiques de Felanitx
2000
Segon Premi Certamen Pintura de Son Carrió